Overview
GIC Logistics "Be Professional To Serve"

Green Development Service and Investment Joint Stock Company (G.I.C) is a member of VICONSHIP , located at the center of Dinh Vu - Cat Hai EZ, Hai Phong city, was officially put into operation in July 2017, with a geographical location, it is convenient to connect traffic to all port systems in Hai Phong area and the system of highways Hai Phong - Hanoi, Hai Phong - Quang Ninh. G.I.C depot has an area of 100,000 m2, asphalt pavement surface with optimum capacity of 8,000 TEUs. There are 02 separate entrance and exit gates, which is very convenient for the rotation of container trucks through the yard. Having a professional container inspection team according to IICL standard, operating 24/24. Depot has 24/7 CCTV surveillance system. The yard is scientifically planned for receiving, storage and circulation container: according to shipping lines, types and conditions. It has container cleaning area, container repair area, reefer container operating area with 100 plugs and separate container stuffing/unstuffing area, etc… The depot is equipped with 08 Reach Stacker 45T, 05 Reach Stacker 10T, meeting the capacity through the yard over 1,800 TEUs / day with high labor productivity and professional service quality, bringing the greatest benefit to customers.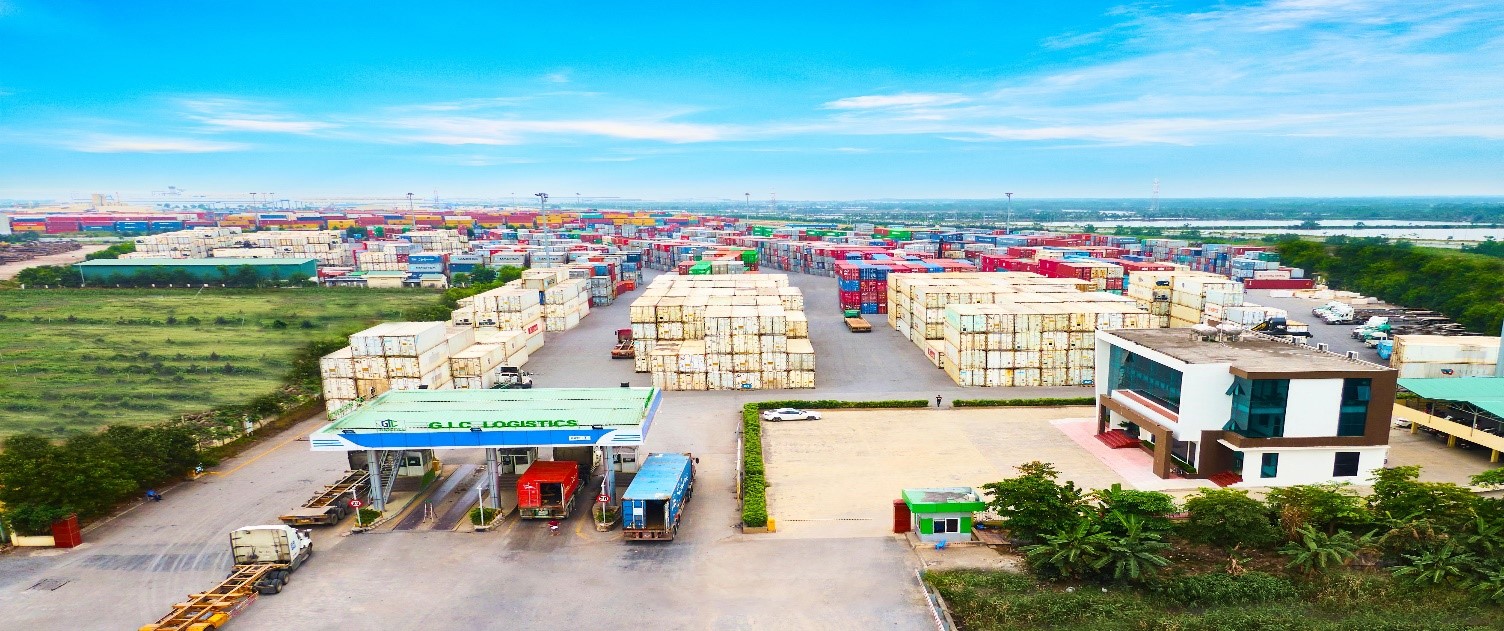 With the criteria of the company "Be Professional To Serve", in recent years, we have continually invested in human resources, facilities, modern management systems…G.I.C depot is also a leading in the application of IT in management, administration and provision of online services to supply the most favorable conditions for customers.
* Main services and value added services (VAS):
- Lift on/off, storage and deliver containers.
- Container stuffing/unstuffing.
- Container M&R service.
- PTI service.
- GOH container service.
- Reefer container storage service.
- Releasing combined empty container to stuff export cargo service.
- Offdock export container transport and lift on/off service.
- Stuffing, tallying and customs clearance for export container package service.
- Lifting, transport delivery laden import container and repair return empty container package service.